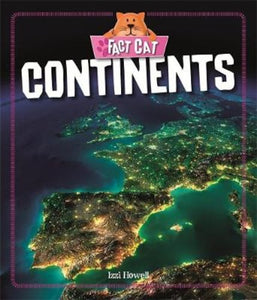 Pack of 4 Fact Cat Geography Books
Bags of Books
Regular price €11.99 Sale
Code No. : NF118
Publisher : Wayland
Book Type : Non Fiction set of Geography fact books
Size : 200mm x 230mm
Description :
How much do you know about your wonderful planet? The Fact Cat wants to make sure you're purr-fectly at home on Earth! So in this series, he takes you on a tour of the world's most amazing places and habitats, explaining all the things you'll see. You'll visit all kinds of fun locations, and feast your eyes on spectacular photos. You'll even get to test your knowledge with a quiz or two! How many people live in Europe? What colour is a polar bear's skin? What exactly is the Equator? Explore your world to find out!
Fact-packed first geography from a favourite series
Very easy text with lots of fact boxes and photos
Simple quiz questions at the end of each book
Ideal for topic work and homework help
Titles in this Set: Seas and Oceans, The Poles, Continents, The Equator.
Ages 5 - 7 Years
RRP : £31.96(€438.35)
Our Price : €11.99