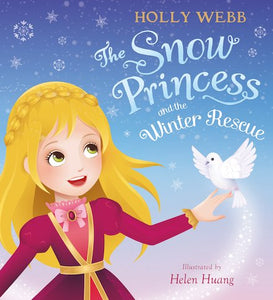 The Snow Princess and the Winter Rescue
Scholastic
Code No. : PS617
Author : Holly Webb
Publisher : Scholastic
Book Type : Picture Story Book
Size : 250mm x 250mm
Description : 

Following on from THE SNOW PRINCESS, comes an enchanting winter's tale from bestselling author Holly Webb.

Amongst the ice and snow, Princess Amy and her best friend Bella rescue a little bird with a broken wing. They take him back to the palace and, as the weeks pass, the little bird grows stronger and stronger. One day, the little bird begins to look longingly out of the window at the snowy kingdom outside, and Princess Amy learns that if you love something you have to set it free.

A magical picture book with a sparkly glittery cover!
Age: 3-6 years
RRP : £5.99(€7.15)
Our Price : €3.99